D-Matrix Big Data E-Commerce Intelligence System
Data monitoring, analysis and forecast for brands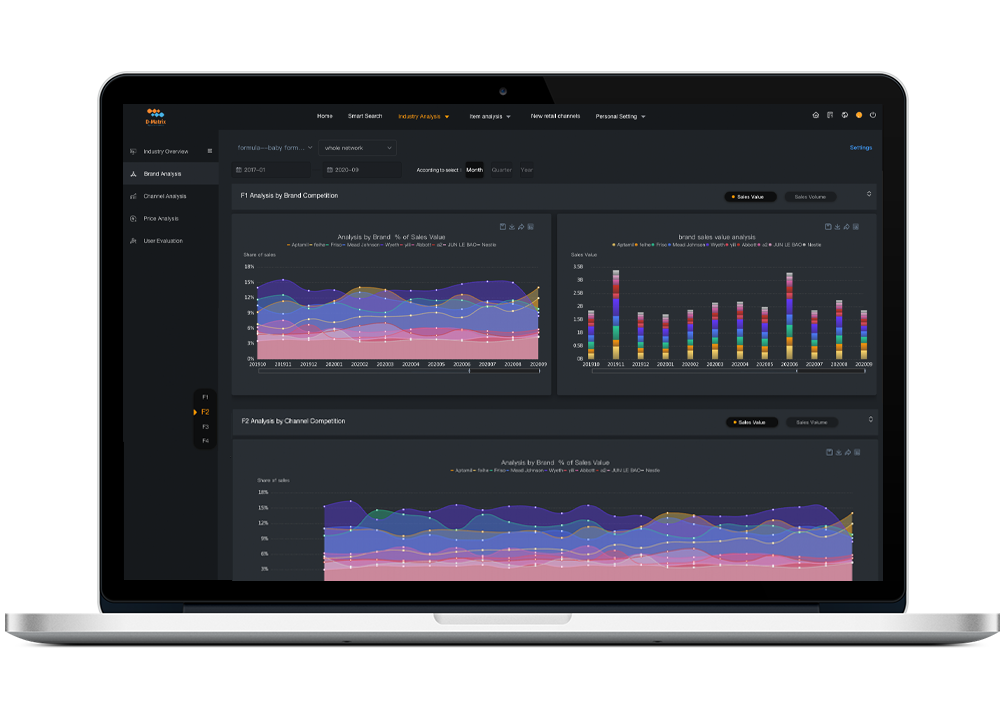 D-Matrix
Big Data Market Intelligence System
Data monitoring, analysis and forecast for brands.
D-matrix is supported by iNebula (distributed big data acquisition and storage system) and WarpEngine(Big data processing and analysis engine). It enables enterprises to track, analyze and forecast their retail data.
Precise real-time retail figures
In-depth analysis of quantitative indicators
Distribution analysis for better channel decision
Product Details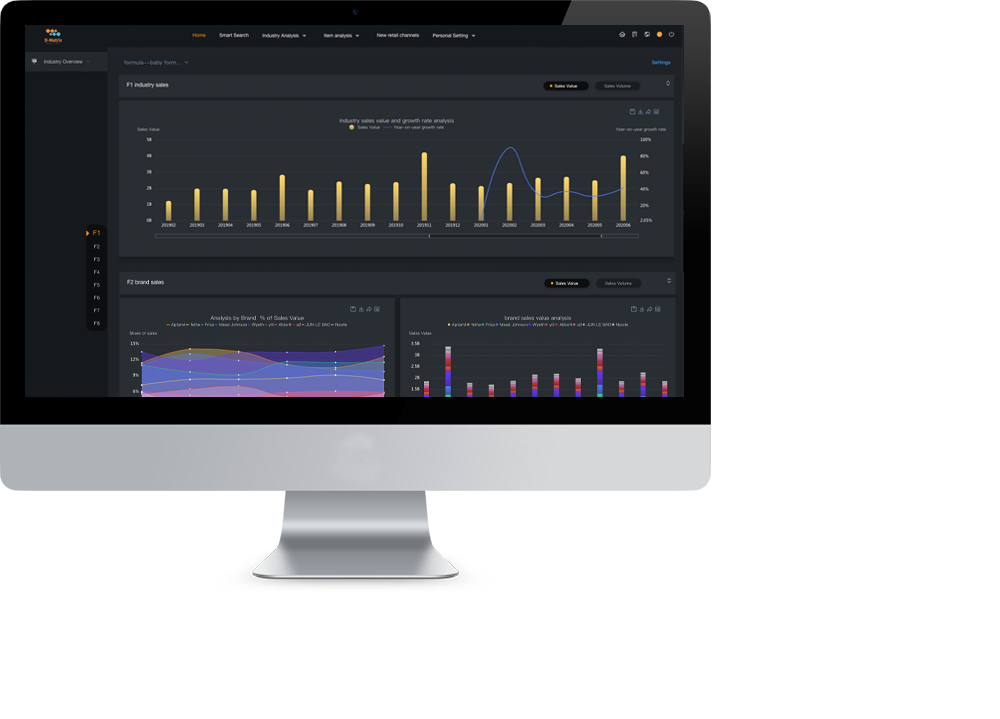 Precise real time retail DATA
Insights into the highly competitive online retail field enable businesses to develop and deploy effective pricing, promotion, and distribution strategies so that the businesses can make agile and adaptable e-commerce operations.
IN-DEPTH ANALYSIS OF QUANTITATIVE INDICATORS
Establish links among retail numbers and related factors such as channel performance, brand market share, promotion and pricing strategies, and customer reviews to optimize the operation efficiency of e-commerce.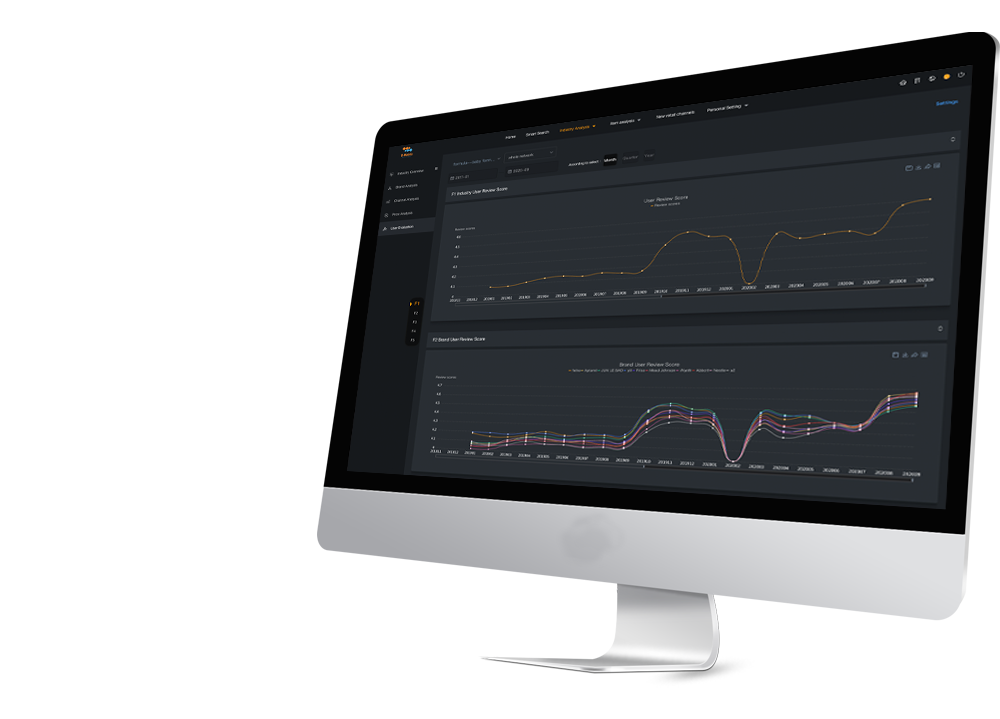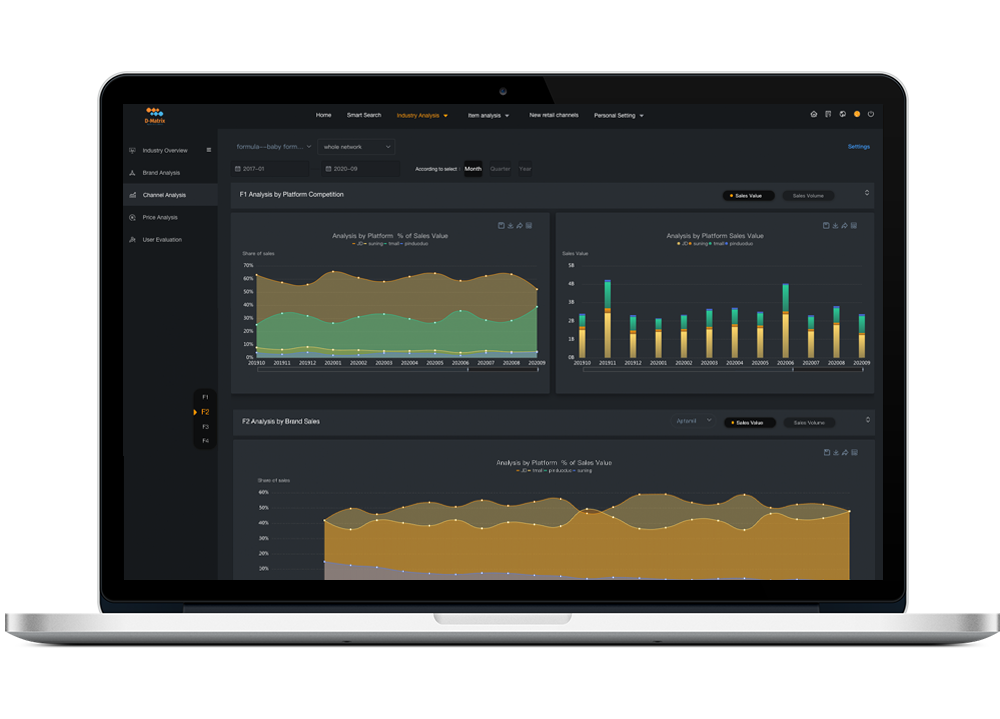 DISTRIBUTION ANALYSIS FOR optimal CHANNEL DECISION
Insights into channel sales performance empower businesses to deploy better distribution strategy, improve return on investment (ROI) and avoid unnecessary costs